ExeSpy is a free, open-source cross-platform Windows PE file viewer. It supports all valid PE formats, including EXE, DLL, COM, OCX, SYS, SCR, CPL, AX, ACM, WINMD, MUI, EFI, TSP, and DRV.
It can view PE information, including:
General information
Headers
Sections
Libraries
Imports
Exports
Resources
Manifest
Additional functionality includes:
Hashes of the file
Viewing disassembly of x86/x64 PEs
Hex viewer
String search
Identifying packers used to obfuscate the file
VirusTotal searching
Entropy analysis
v1.0.0
Windows (Installer) Windows (Portable) Mac Linux Source / Other Platforms
General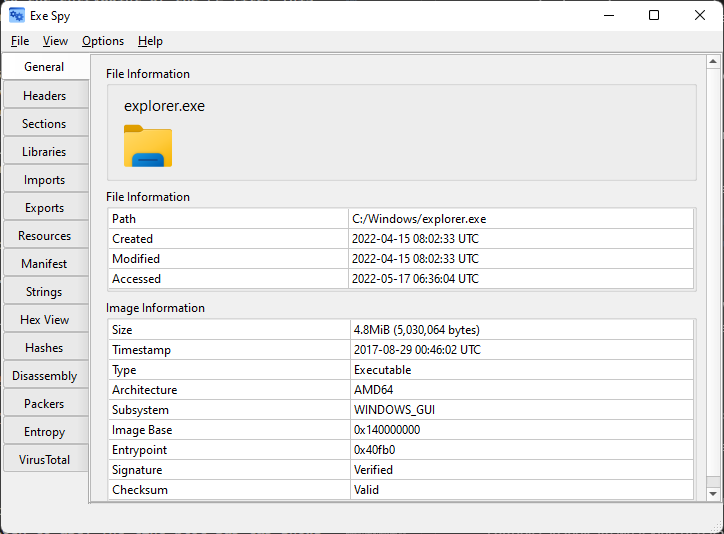 Headers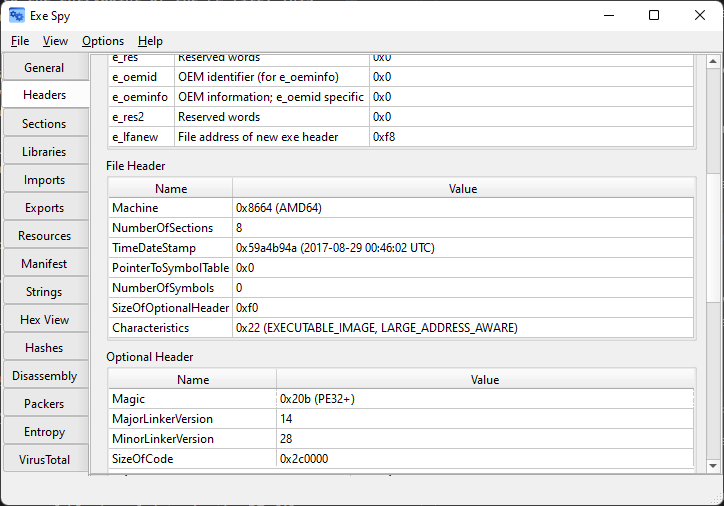 Sections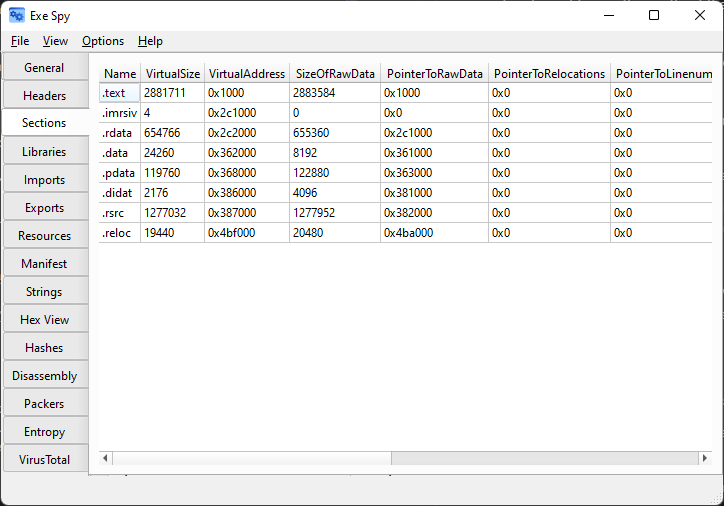 Strings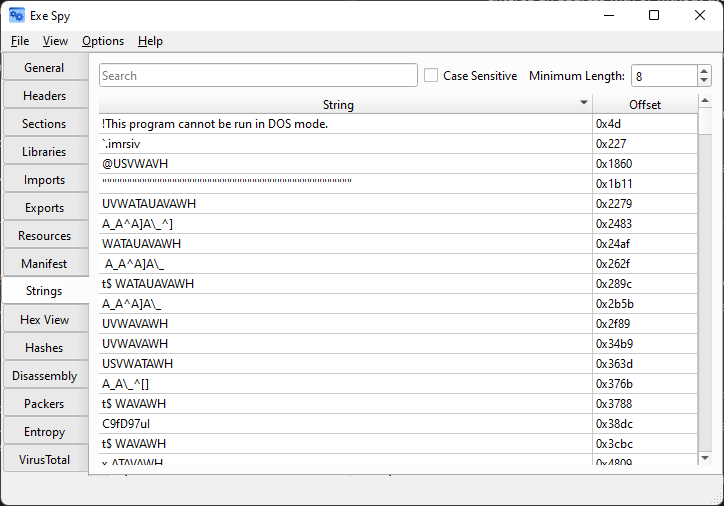 Hex Viewer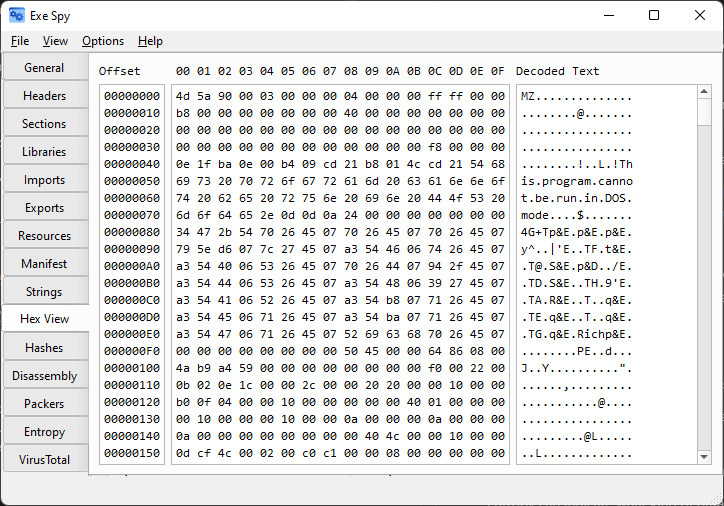 Disassembly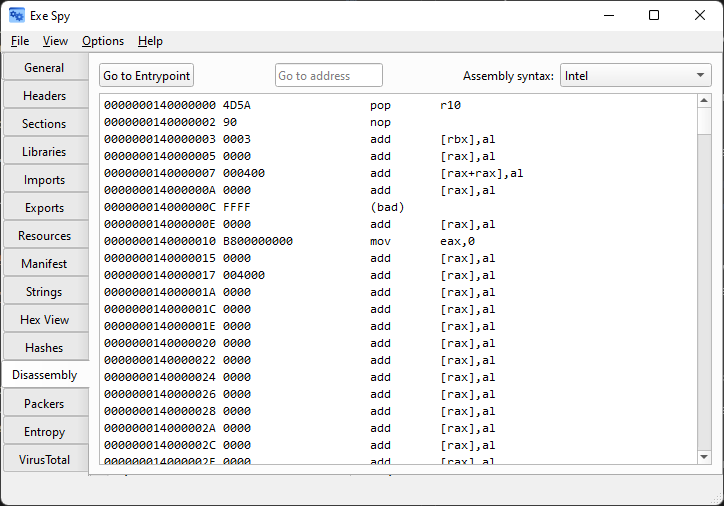 Entropy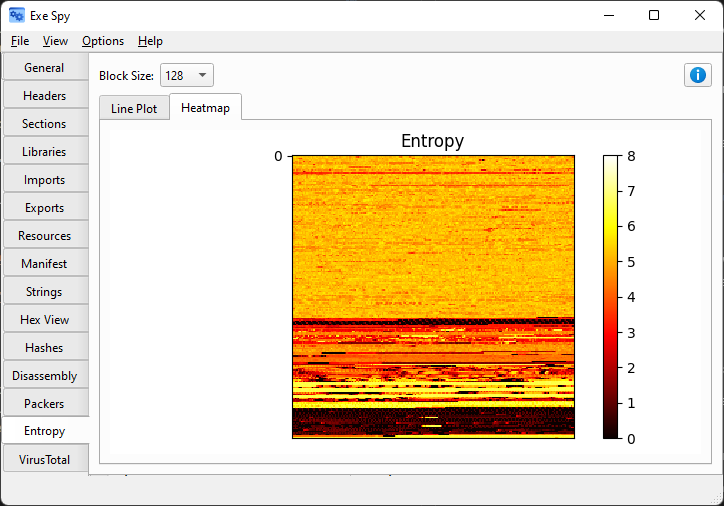 VirusTotal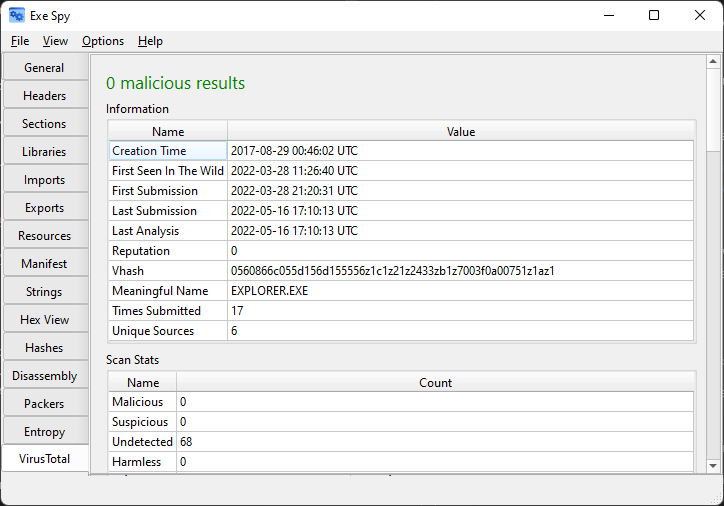 ExeSpy
Copyright (C) 2022 Andy Smith

This program is free software: you can redistribute it and/or modify
it under the terms of the GNU General Public License as published by
the Free Software Foundation, either version 3 of the License, or
(at your option) any later version.

This program is distributed in the hope that it will be useful,
but WITHOUT ANY WARRANTY; without even the implied warranty of
MERCHANTABILITY or FITNESS FOR A PARTICULAR PURPOSE. See the
GNU General Public License for more details.

You should have received a copy of the GNU General Public License
along with this program. If not, see
<https: //www.gnu.org/licenses />.